CELEBRATING
30 YEARS
OF EXCELLENCE
Click below to RSVP to Pastor + Sis. Martin's 30 Year Anniversary Service. We will be blessed by the ministry of Rev Darrell Johns with a meal to follow the service.
Saturday, March 14, 2020, at 2 PM
Our Church is always doing something. Click the events button below to see all of our events. We would love for you to join us!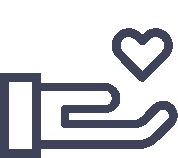 "Every man according as he purposeth in his heart, so let him give; not grudgingly, or of necessity: for God loveth a cheerful giver."
SUNDAY

| 10AM + 6PM
WEDNESDAY

| 7PM
Our Church is a Family. We join together three or more times per week for the purpose of Connecting to Christ and Community.